Total Heated Square Footage: 4,504
3 Bedrooms
3 Full Bathrooms and 1 Half Bath
3 Car Garage
This client approached us wanting a minimalist home design with modern roof lines and unique textures, that would capitalize on the views from their lot and this sleek blue home is what we designed and delivered.
The exterior is a mix of rectangular siding panels, alternating width lap siding, dry stack stone, and rough-sawn timbers. The cool-tone-stained wood elements pop against the dark blue, charcoal gray, and black elements giving this home a bold yet understated presence.
The interior is light and bright thanks to loads of large windows, a white paint scheme, and natural hickory wood flooring throughout. The asymmetrical stone and tile fireplace wall with a solid timber mantle is a bold statement that is slightly overshadowed by the amazing Pikes Peak view through the 15' multi-slide door. Like all of our homes, there are a million small details that go into making the larger picture come together… so enjoy the pictures!
Stairwell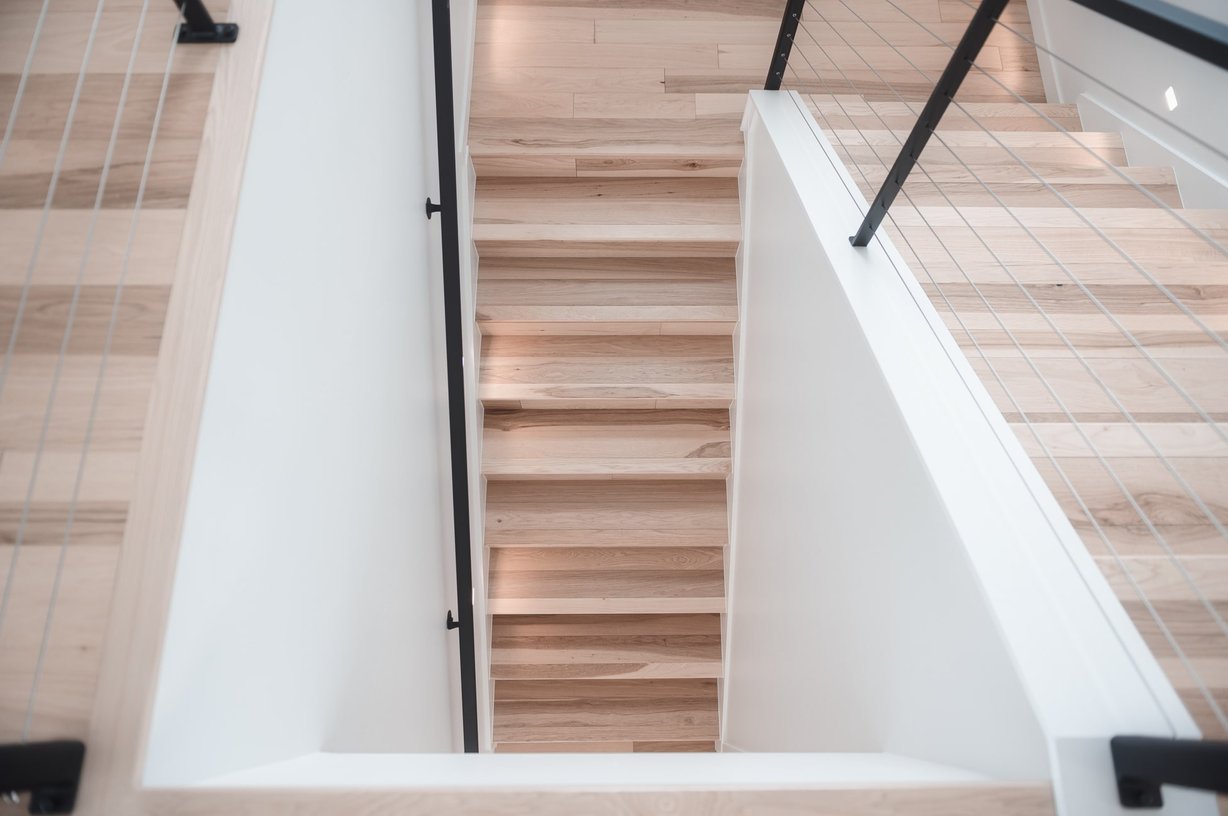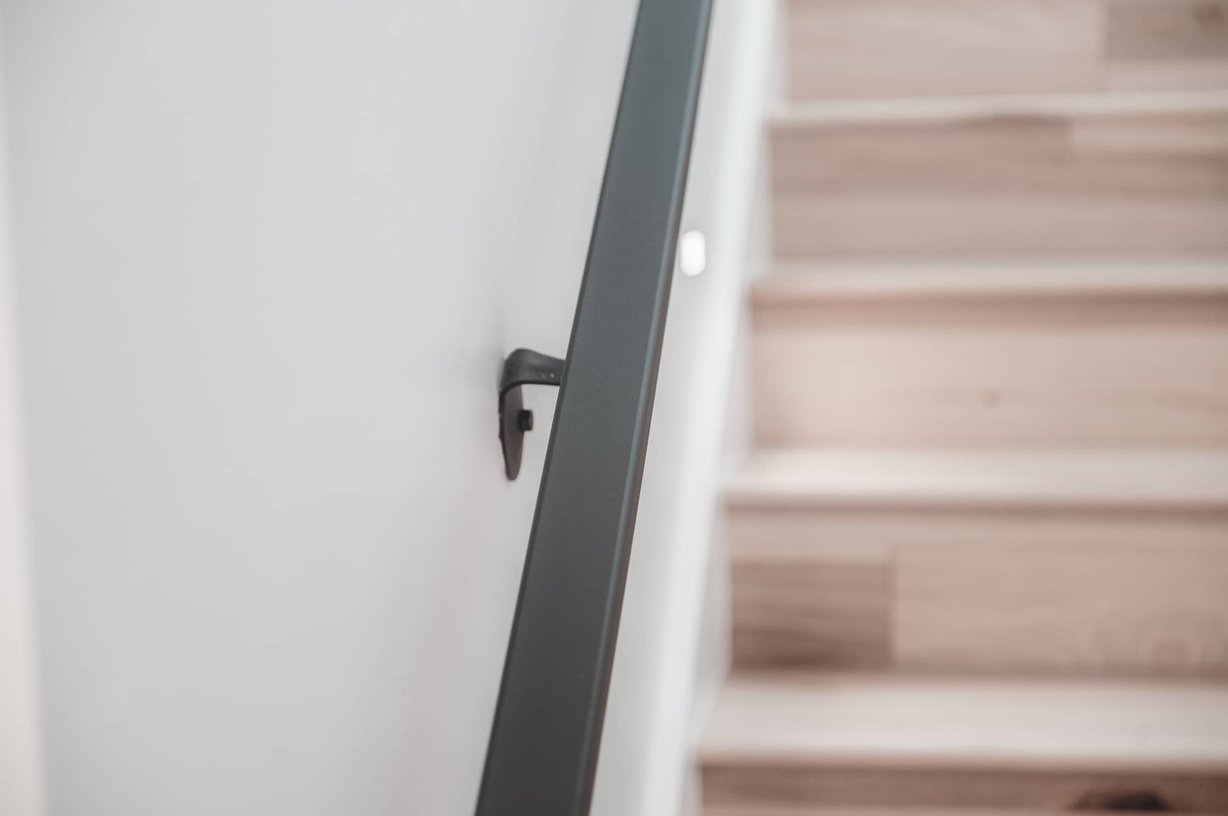 Basement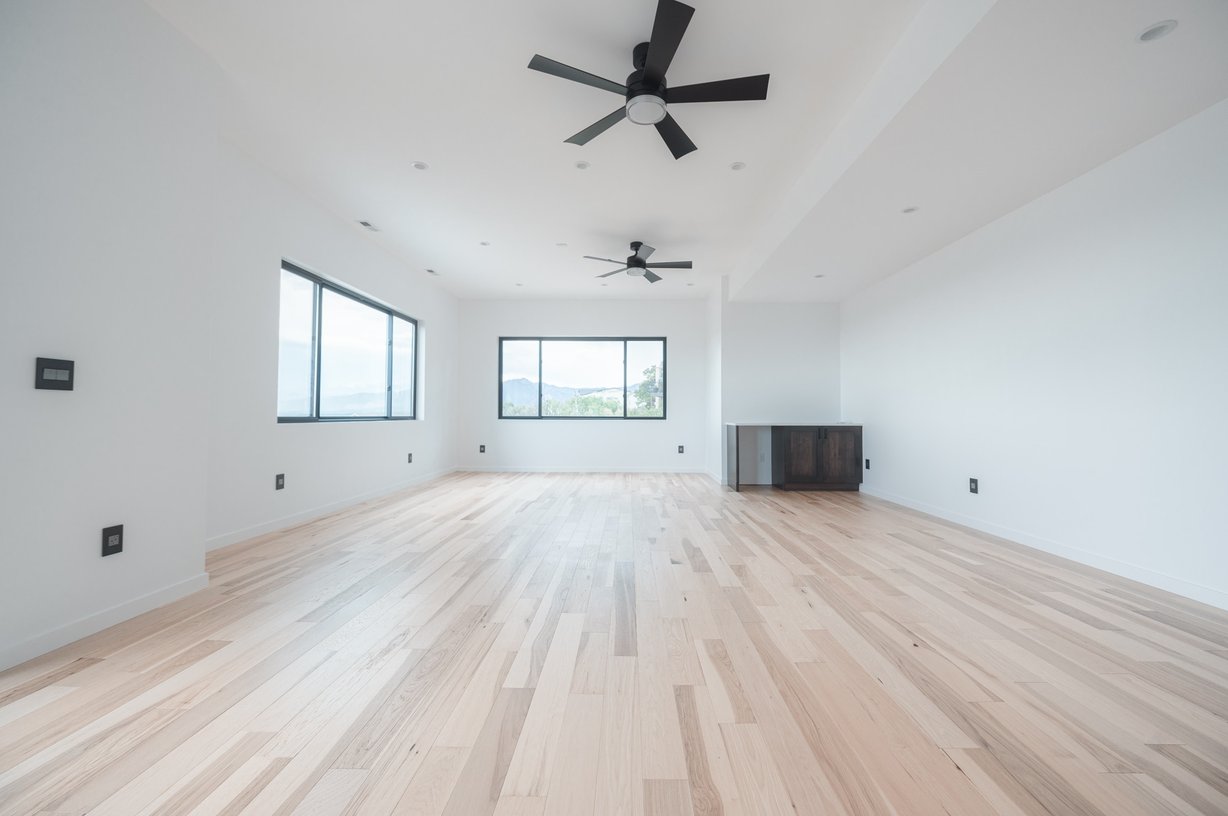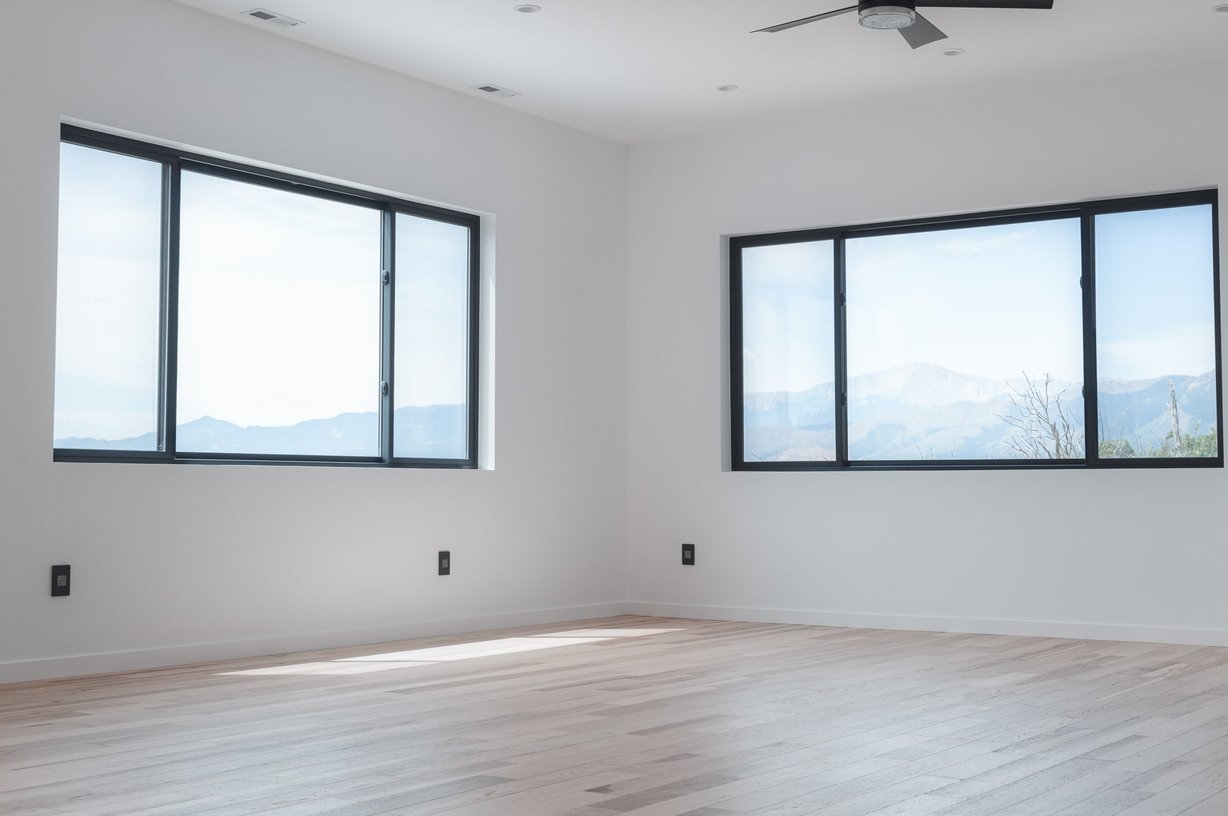 Details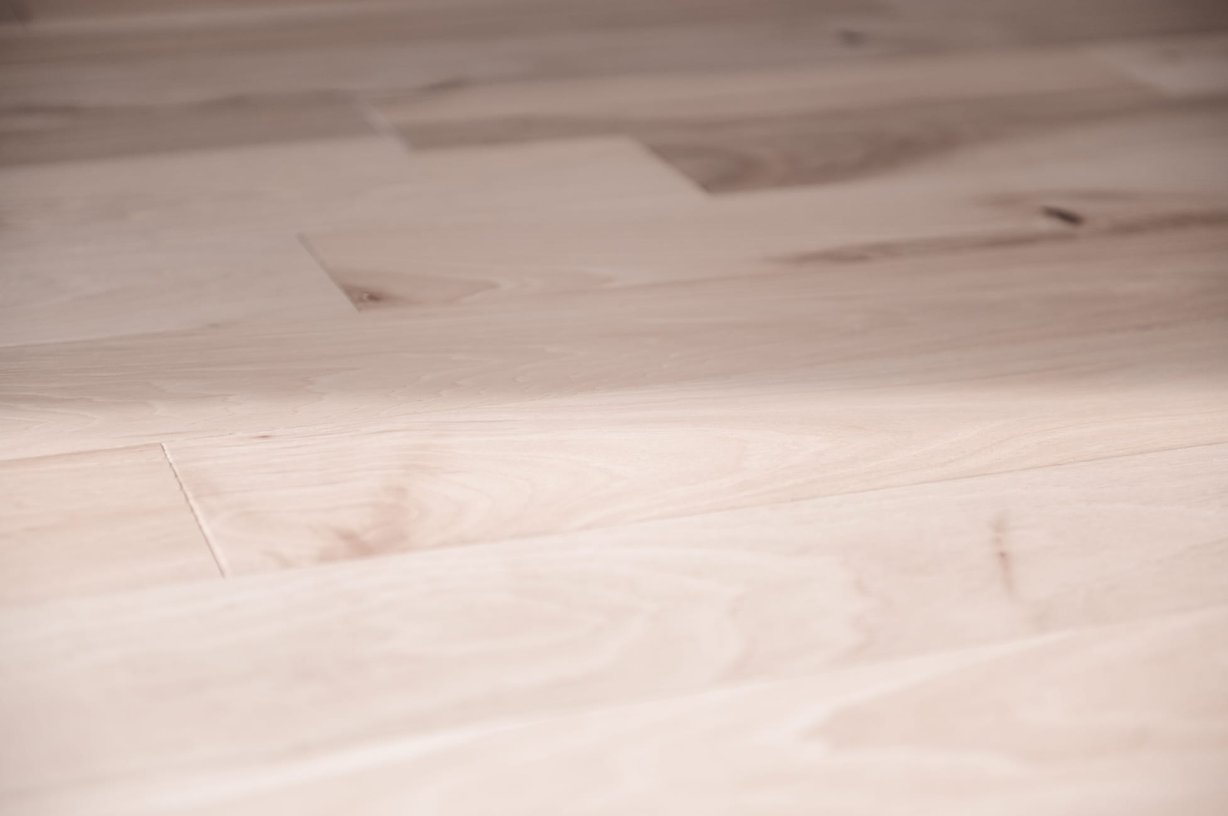 Exterior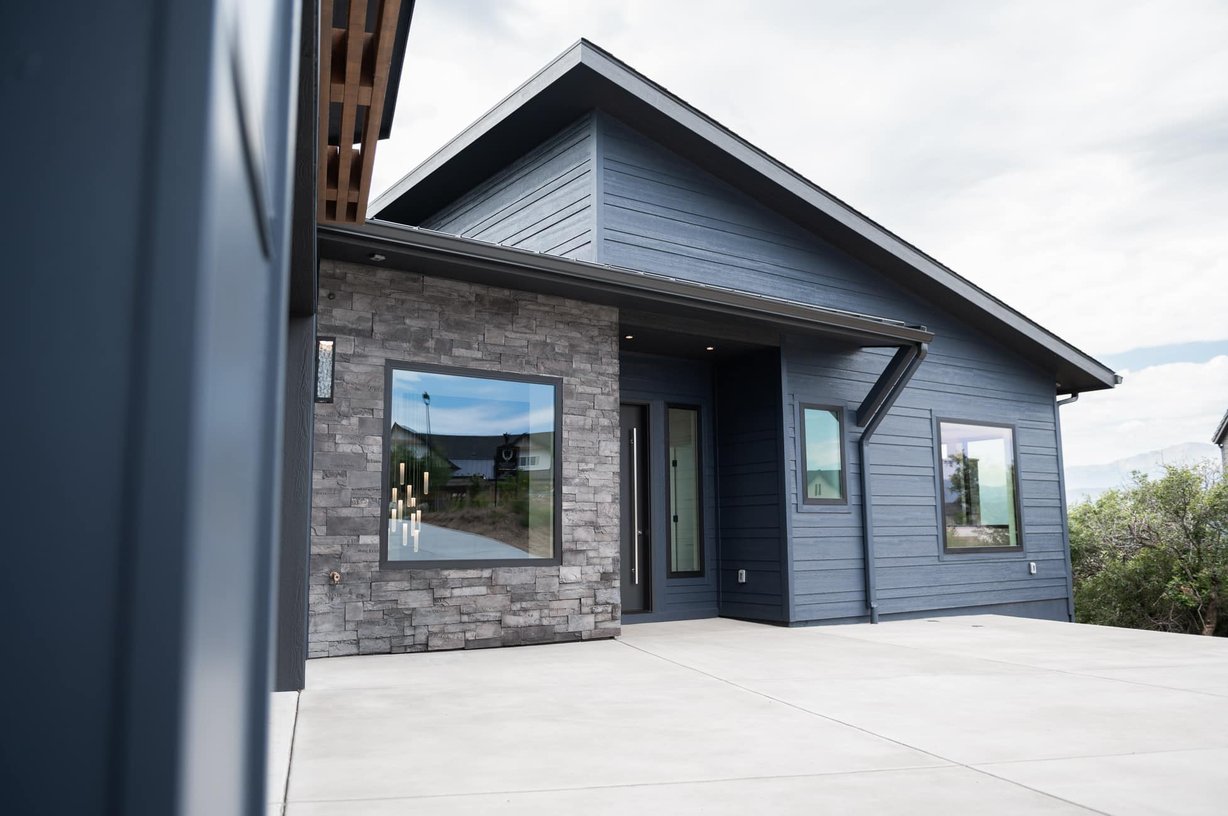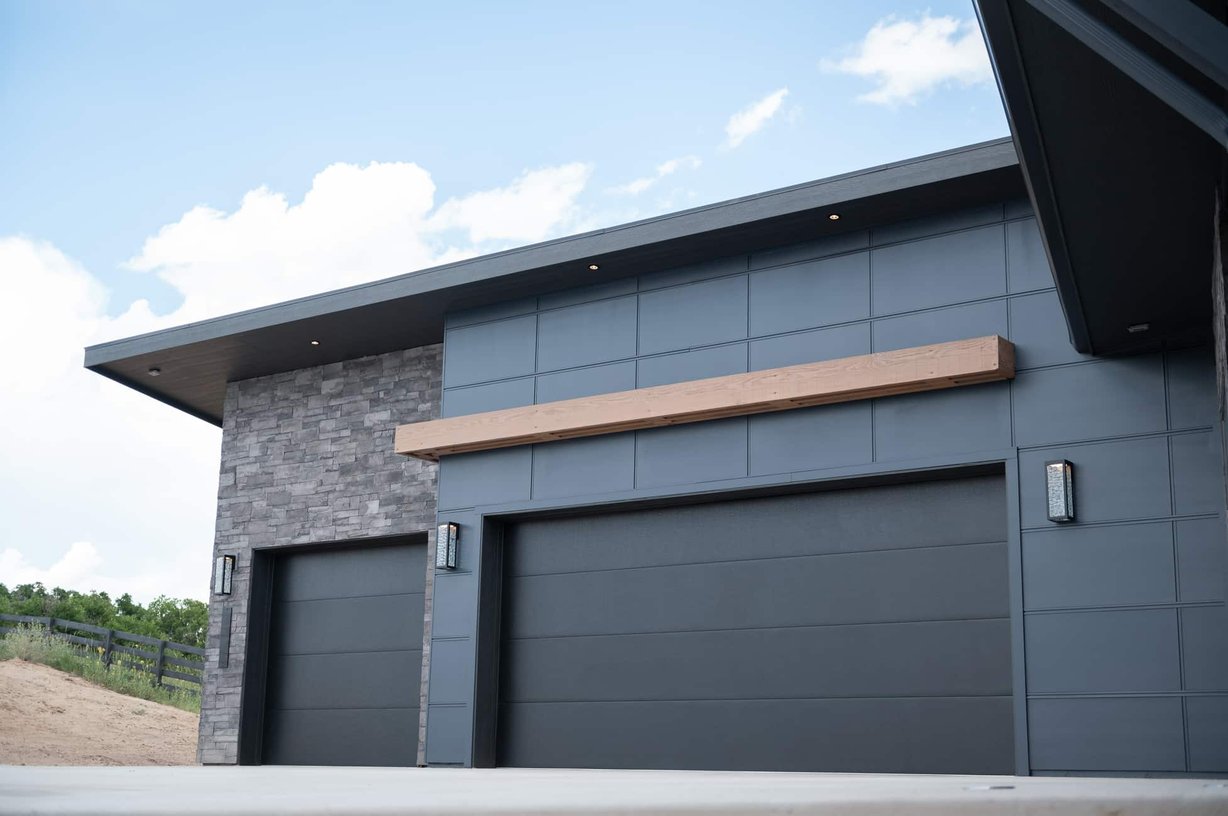 Views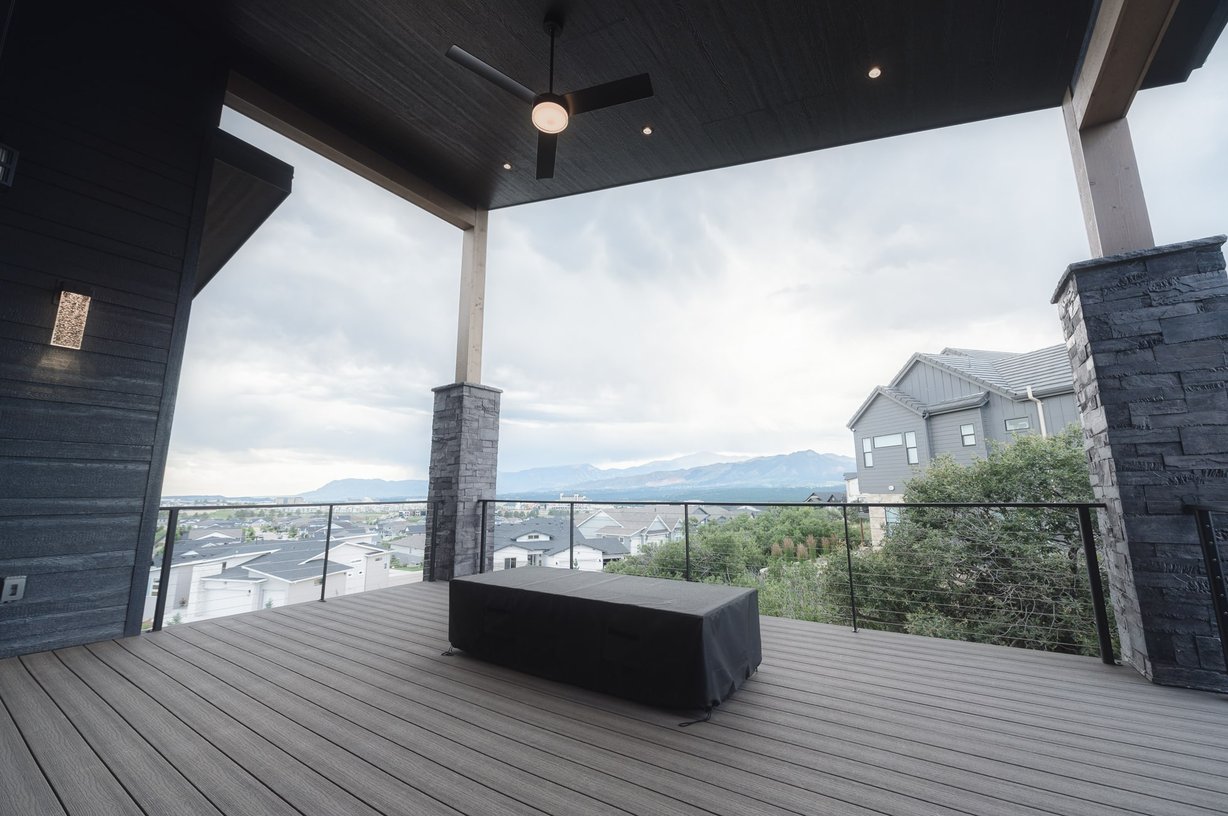 Floor Plans